MONTKUSH USDA Organic CBD Oil
Check out our verified CBD reviews.
See how we make the best CBD oil.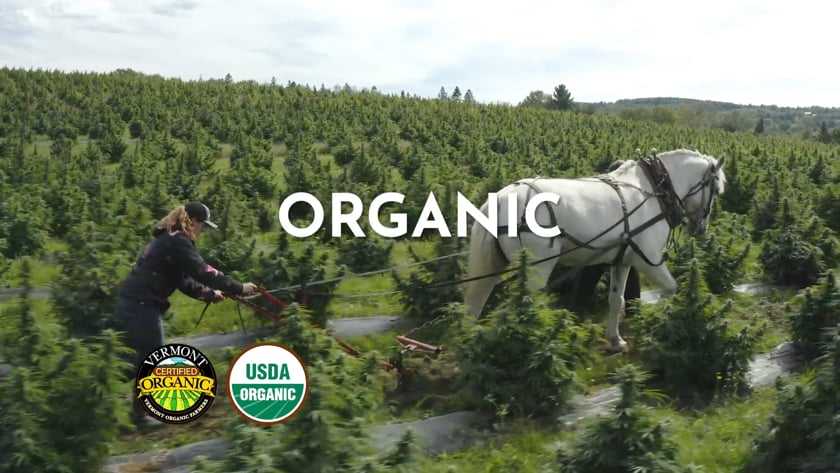 Here are just a few features that make
MONTKUSH CBD oil unique.
MONTKUSH is proud to announce that our USDA premier CBD oil collection has been granted the USDA organic certification. Taking the necessary steps to ensure we provide a quality product you can trust is always a priority at MONTKUSH.
Our farm is located In Vermont where we grow premium quality Certified Organic hemp used in our product. Organic Certification in Vermont certifies farmers and processors to the NOP standards, ensuring that producers achieve all organic certification requirements.
We don't use any chemicals to extract CBD from our hemp flower. Our chemical-free extraction method produces a honey-like substance that is pure CBD rosin. We obtain this rosin using only pressure and low heat.
Third-party lab testing is when a private party not affiliated with the manufacturer or distributor performs a product's scientific analysis. All of our oils are 3rd party lab tested. Follow the link here to find our COA archive.
From farming to extraction to bottling, our entire process is proudly crafted in the USA. Our certified organic hemp farm is located in the Green Mountain State of Vermont, where we also extract pure CBD rosin from our premium hemp flower. We then formulate our organic CBD oils in-house, bottle them, and ship them from our farm directly to your doorstep.
We are there every step of the way,
from seed to bottle to your doorstep.
Follow the MONTKUSH movement.
Show us your story, use #TryMONTKUSH
MONTKUSH

USDA Organic CBD Rosin
USDA Organic CBD Rosin

All of our products are made with MONTKUSH USDA Organic CBD Rosin. You can view our USDA Organic operation profile here.

We avoid chemical extraction when obtaining our CBD by using high pressure and low heat. We have all of our products lab tested, you can view the results here.

All of our CBD Rosin is made with premium MONTKUSH Farms Organic Hemp. MONTKUSH Farms is certified organic by NOFA Vermont, you can view our organic status here.
Monday - Friday
9:30 AM - 5:00 PM
Monday - Friday
9:30 AM - 5:00 PM